Well-being
In our search to find well-being (the balance of compassion and thought) we discovered the magic of meditation, the wonderful benefits of prayer, and the healthy infusion of mind, body, and spirit through the consumption of tea.  Throughout these discoveries, we have come across various writings, videos, and artistic presentations which further this pursuit.  To be of further service to you, we have compiled an assortment of these works which you may find beneficial.   Please enjoy as we have.
The Law of Empathy for Health and Well-Being
Feelings of fear can hold you back from engaging in life, and deriving fulfillment from getting on with what is right in front of you.
This post was published on the now-closed HuffPost Contributor platform. Contributors control their own work and posted freely to our site. If you need to flag this entry as abusive, send us an email.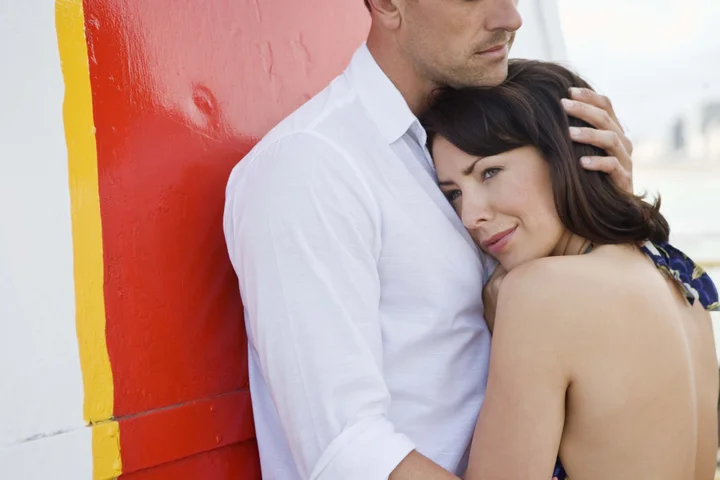 The book offers practical wisdom presented in several sections. One section that particularly fascinated me is "Causes and Cures of Disease." Many illnesses have an underlying emotional disturbance causing them, and in my own experience, that has certainly been the case. I hasten to add that blaming an emotional response for an illness does not further health and well-being. Quite the reverse.
In the book, one of the causes attributed to disease is fear. Its cure is empathy. What if there were no real source of fear, although the feeling of fear is real enough? Your mind and emotions create the feeling of fear through imagining, for example, the worst possible outcome. You may be drawn to news items which focus on negative scenarios. News agencies make their profit through our attraction to drama and what a friend calls "awful-ization." It is your thoughts about a situation that produce feelings of fear.
One of my most memorable experiences of fear was the first time I was in an earthquake, in Carpenteria, California. I was on my own in a fairly large house which we had rented for a few months. When the earthquake was happening and the house was rolling around (well constructed for earthquake conditions) I enjoyed the movement. I was in bed around 4:30 a.m. When the movement stopped and my mind started imagining what might have happened if … the walls had come down, glass had fallen all over me, I ripped in to my feet with broken glass and so forth, I felt really scared. I was more shaken by my thoughts about it than by the event itself.
The Law of Empathy is the fifth spiritual law. The first is Acceptance, followed by Cooperation, then Understanding and Enthusiasm. Spiritual laws, unlike the laws of the land, are those which guide and direct our loving. Spiritually, we are not punished for our sins or shortcomings. We are punished by them. That is to say, it is when we go off track, or are separated, from our loving nature that we tend to experience imbalance and dis-ease.
More often than not, we simply do not know what good might be right around the corner of any crisis. There are many who are viewing the current global disturbances as creative opportunities to effect solutions to the issues we are facing. This could well turn out to be the most creative and productive era of all human existence. No one person, or even inspired leader, is in direct control of what the future holds. Lack of control for many is scary.
I have noticed those who make gloomy pronouncements about the future want to seem right about their predictions, and in control somehow. It is tempting to buy into the awful-ization. Personal concerns such as: What if I fail? What if I lose all my friends? What if I never find another job? What if my husband/wife rejects me? Those feelings of fear can hold you back from engaging in life, and deriving fulfillment from getting on with what is right in front of you.
So where does empathy come in? Empathy is a form of understanding. Fear cannot abide in an environment where there is understanding. Understanding is being aware of the thoughts that have produced the feelings, and literally standing under or in support of the greater, loving spirit that is present. Empathy and compassion offer you the opportunity to be with those feelings as they are, without any criticism, shame or blame.
Empathy respects your inner strength or innate essence, to know and do what is true for you. In her recent article, Judith Johnson writes about The Power of Bearing Witness. It speaks to empathy in action.
The action may be as simple as holding a hand, listening, smiling, being at one with what is taking place without having to fix it. It takes a certain strength and love to do so. You are not in control. You are cooperating with the love present, in yourself and the other person. This love heals on many levels. You may look beyond what you see on the face of things to recognize something deeper going on, more real, more connected, more intimate, more safe. This vibrant safety I view as the human spirit.
In stressful times, you can extend empathy towards yourself with care, understanding and getting to know how your thoughts are disturbing you. Instead of being critical and condemning towards yourself with blame and judgments about how you think you should be, do or feel differently, you can accept yourself as you are, in that moment. The feelings will change.
Where fear isolates, empathy connects. When you have understanding, you can then use the energy of fear to get active, to do what needs to be completed, to see friends, write a letter, make a phone call, do something for the joy of it.
Instead of fear holding you back, you may find that fear translates into awe and inspiration. The essence of fear is love, awaiting awakening.
We are what we repeatedly do, excellence then is not an act, but a habit.
Aristotle
Do you know someone who is skilled at offering empathy? How do you think empathy can assist the healing process? What are the most effective ways you know to express or receive empathy?
Please follow and like us:
Please follow and like us:
Gut Feelings–the "Second Brain" in Our Gastrointestinal Systems [Excerpt]
There is a superhighway between the brain and GI system that holds great sway over humans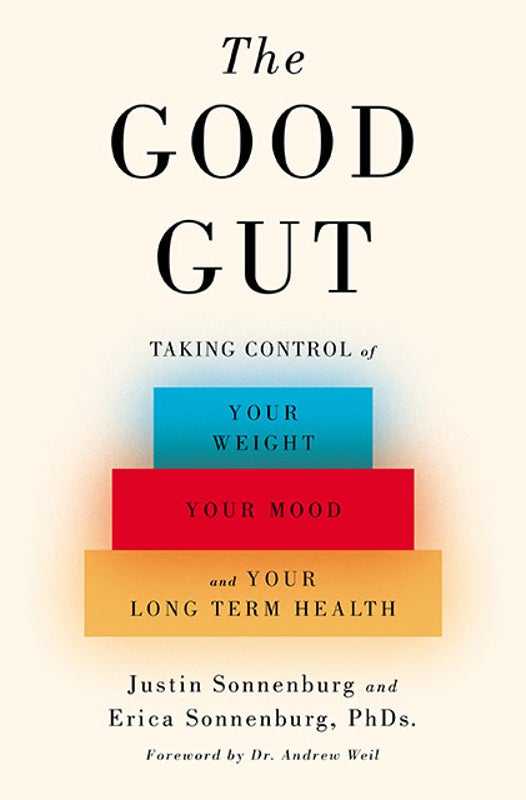 From The Good Gut: Taking Control of Your Weight, Your Mood and Your Long-Term Health, by Justin Sonnenburg and Erica Sonnenburg, PhDs. Reprinted by arrangement with Penguin Press, a member of Penguin Group (USA), LLC, a Penguin Random House Company. Copyright © Justin Sonnenburg and Erica Sonnenburg, 2015.
A primal connection exists between our brain and our gut. We often talk about a "gut feeling" when we meet someone for the first time. We're told to "trust our gut instinct" when making a difficult decision or that it's "gut check time" when faced with a situation that tests our nerve and determination. This mind-gut connection is not just metaphorical. Our brain and gut are connected by an extensive network of neurons and a highway of chemicals and hormones that constantly provide feedback about how hungry we are, whether or not we're experiencing stress, or if we've ingested a disease-causing microbe. This information superhighway is called the brain-gut axis and it provides constant updates on the state of affairs at your two ends. That sinking feeling in the pit of your stomach after looking at your postholiday credit card bill is a vivid example of the brain-gut connection at work. You're stressed and your gut knows it—immediately.
The enteric nervous system is often referred to as our body's second brain. There are hundreds of million of neurons connecting the brain to the enteric nervous system, the part of the nervous system that is tasked with controlling the gastrointestinal system. This vast web of connections monitors the entire digestive tract from the esophagus to the anus. The enteric nervous system is so extensive that it can operate as an independent entity without input from our central nervous system, although they are in regular communication. While our "second" brain cannot compose a symphony or paint a masterpiece the way the brain in our skull can, it does perform an important role in managing the workings of our inner tube. The network of neurons in the gut is as plentiful and complex as the network of neurons in our spinal cord, which may seem overly complex just to keep track of digestion. Why is our gut the only organ in our body that needs its own "brain"? Is it just to manage the process of digestion? Or could it be that one job of our second brain is to listen in on the trillions of microbes residing in the gut?
Operations of the enteric nervous system are overseen by the brain and central nervous system. The central nervous system is in communication with the gut via the sympathetic and parasympathetic branches of the autonomic nervous system, the involuntary arm of the nervous system that controls heart rate, breathing, and digestion. The autonomic nervous system is tasked with the job of regulating the speed at which food transits through the gut, the secretion of acid in our stomach, and the production of mucus on the intestinal lining. The hypothalamic-pituitary-adrenal axis, or HPA axis, is another mechanism by which the brain can communicate with the gut to help control digestion through the action of hormones.
This circuitry of neurons, hormones, and chemical neurotransmitters not only sends messages to the brain about the status of our gut, it allows for the brain to directly impact the gut environment. The rate at which food is being moved and how much mucus is lining the gut—both of which can be controlled by the central nervous system—have a direct impact on the environmental conditions the microbiota experiences.
Like any ecosystem inhabited by competing species, the environment within the gut dictates which inhabitants thrive. Just as creatures adapted to a moist rain forest would struggle in the desert, microbes relying on the mucus layer will struggle in a gut where mucus is exceedingly sparse and thin. Bulk up the mucus, and the mucus-adapted microbes can stage a comeback. The nervous system, through its ability to affect gut transit time and mucus secretion, can help dictate which microbes inhabit the gut. In this case, even if the decisions are not conscious, it's mind over microbes.
What about the microbial side? When the microbiota adjusts to a change in diet or to a stress-induced decrease in gut transit time, is the brain made aware of this modification? Does the brain-gut axis run in one direction only, with all signals going from brain to gut, or are some signals going the other way? Is that voice in your head that is asking for a snack coming from your mind or is it emanating from the insatiable masses in your bowels? Recent evidence indicates that not only is our brain "aware" of our gut microbes, but these bacteria can influence our perception of the world and alter our behavior. It is becoming clear that the influence of our microbiota reaches far beyond the gut to affect an aspect of our biology few would have predicted—our mind.
For example, the gut microbiota influences the body's level of the potent neurotransmitter serotonin, which regulates feelings of happiness. Some of the most prescribed drugs in the U.S. for treating anxiety and depression, like Prozac, Zoloft, and Paxil, work by modulating levels of serotonin. And serotonin is likely just one of a numerous biochemical messengers dictating our mood and behavior that the microbiota impacts.
Please follow and like us: