Meditation
"The true value of a human being is determined by the measure and the sense in which they have obtained liberation from the self.
Our task must be to free ourselves; by widening our circle of compassion to embrace all living creatures and the whole of nature in its beauty."
 Albert Einstein, 1954
PRACTICING MINDFULNESS IN SIMPLE TEA MEDITATION
Posted by Path of Cha on 
Many though there be,
Who with words or even hands
Know the Way of Tea.
Few there are or none at all,
Who can serve it from the heart.
THE CONNECTION BETWEEN TEA AND MEDITATION 
When we speak of tea and meditation, the two words are almost inseparable. Many centuries ago when tea culture was being spread in the far east, it was not uncommon for Buddhist monks in Tibet to drink large quantities of pu-erh, and Zen monks in Japan to do the same with matcha in order to stay awake during long meditation hours. The small amounts of caffeine in the tea would provide just the right amounts of energy and tranquility.
Chanoyu, the Japanese tea ceremony, is inseparable from Zen meditation as it was greatly influenced by the Zen Buddhist monk Sen no Rikyu. He put emphasis on the concept of "ichigo ichie", meaning "one time, one meeting". This means that the current moment is fleeting and will never happen again. With this in mind, we are able to appreciate the beauty and impermanence of most experiences.
To learn more about the Japanese tea ceremony check out or article Simplicity and Seasonality in Japanese Tea Ceremony. 
Following the teachings which were once laid out by Sen no Rikyu, nowadays there exist many different tea schools in Japan where you can learn the proper way of brewing tea while at the same time practicing mindfulness and meditation.
These schools, however, often times have a strict and precise form of conduct. Not all of us are able to follow all the rules, and not all of us have the ability to study under a tea master.
This does not mean that we cannot practice mindfulness and tea meditation at our own pace in our homes.
The meditation is simple, and everyone can practice as long as they wish.
STEPS TO MINDFULLY PRACTICING TEA MEDITATION
Preparing the tea. Remember, everything should be done with complete mindfulness. Mindfulness means living each moment as if it is the last.
It is good to clear your mind before starting the tea meditation. So, in reality, the tea meditation begins before we even pick up the tea leaves, before we boil the tea kettle.
Clearing your mind is important so while you're enjoying the tea you are not thinking of anything that may be bothering you or things you have to take care of during the day. You are dedicating a time only for yourself and the tea, and at this moment nothing else matters.
It is important to pick a quality loose leaf tea which is pure and fresh. When boiling the water, make sure it is not contaminated, preferably filtered or bottled. 
Find a space to enjoy your tea. This could be any space, but dedicating it to the experience is essential. Many like to do their tea mediation in the same spot every time as with time it gets enriched with the energy of the meditation.For this same reason in Japan, small tea huts were dedicated precisely for the enjoyment of tea. These spaces were by no means big.


Before the tea huts were entered, the guests would prepare themselves by taking off their shoes, washing their hands, and leaving all "outside" thoughts behind. Nothing else would go on in the tea huts except for the pure enjoyment of tea and the company of your guests. 

Take time to appreciate the tea. Connect with it. Imagine where it came from. Is it an oolong from Taiwan's foggy mountain peaks? A pu-erh which has been patiently waiting in Yunnan's soil for this moment over the past decade? Maybe a gyokuro from one of Fukuoka's vibrant green tea gardens? Take time to acknowledge the steps that tea took to get to you. The work that went into the growth and the processing, as well as all the people involved. Don't forget to acknowledge your own hard work for allowing you to be where you are now, enjoying this cup of tea. Give thanks.
Drinking the tea. This might be seen as the moment of culmination, but it does not exist without all the other steps you take. Without mindfulness how many subtle scents and tastes get unnoticed? The tea has a lot to offer.
Be aware of your movements, your thoughts, the ways that you feel. Acknowledge it and let it go. Each moment is fleeting.
Even if you follow the same steps to re-brewing this same tea tomorrow, it will never be the same. Appreciate this moment of drinking tea as if it is the only one you get. 
Tea meditation is simple and requires no prior knowledge of meditation practices. All you need is your desire to be in the present moment.
The meditation can be practiced for as little or as long as you want, any time of the day. It is really all up to you!
There is a tendency amongst people to get up in the morning feeling rushed to get somewhere. Why not try getting up a little earlier and dedicating the time for this simple tea meditation?
THE BENEFITS OF TEA MEDIATION
Tea meditation has been practiced for many centuries and has many benefits for our well-being. Some of these benefits are:
stress reduction
drinking tea regularly contributes to proper hydration, improves focus and concentration and helps to maintain a positive mood throughout the day (you can read our article on the health benefits of tea)
feeling of inner peace
the practice of gratitude which in itself brings happiness
the ability to be and enjoy the present moment
if you are practicing with friends or family, it brings a deeper connection to the people around you 
Drink tea and be happy!
The steps listed are only suggestions on how you can practice your tea meditation. Everyone has their own preferences and habits when it comes to the meditation. Is there any particular way in which you practice your tea meditation? Let us know in the comments below!
This article was inspired by the teachings of Thich Nhat Hanh.
To learn more about some of the benefits of practicing mindfulness check out this article by the iNLP Center.
Please follow and like us:
Fasting to Raise Vibration, Expand Consciousness AND THRIVE!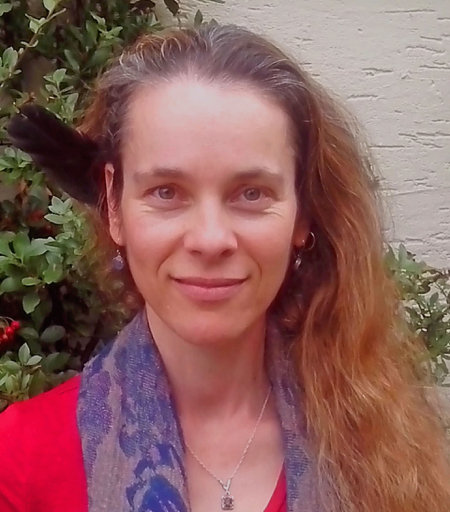 Today we're beginning a new forum thread in our Conscious Cafe exploring the power of fasting to raise vibration, expand consciousness and positively thrive in your life. In this lead post, I'm focussing on understanding the nature of fasting and how it relates to spiritual growth. Do feel free to ask questions and share.
Aspasia – Openhand Community Coordinator
Fast and see the strength of the Spirit reveal itself
Fasting is the first principle of medicine;
fast and see the strength of the Spirit reveal itself.
Rumi
It is that time of the year when a lot of people tend to embark on some type of 'Spring cleanse' protocol, either to feel lighter, or to feel more energetic or to deal with mild health issues. A couple of people I know are reporting on facebook about their journey with their chosen cleanse method sharing how much weight they have lost and how good they feel. Also, here on Openhandweb, 'detox & rejuvenation fast' was a hot topic back in 2007 when Open documented his 5-day cleanse regime. The topic was revisited again in 2013 and 2015 offering loads of info and graphic details on his 5-day protocol, which eliminated mucqoid plaque very effectively! Its really worth having a look here:
Open's detox and rejuvenation fast
My personal experiences with some 'cleansing' diet protocols have included water fasting, intermittent fasting, mono-fruit cleanses, raw food detox, and juicing. Whilst exploring all these, I discovered that there are differences between a 'detox' diet, a 'cleanse' and a 'fast'. For example, it is suggested that:
A 'fast': is the complete abstinence from food for 12 hours or more where only water is consumed – distilled or pure water strongly suggested and preferably in room temperature. Fasting is a natural dietary process that has existed in many cultures and traditions for millennia to treat health issues and to facilitate spiritual practice.

A 'detox': uses certain foods or/and herbal supplements to facilitate the natural process of elimination of toxins in the body (toxic substances from processed foods, pollutants, acidic foods etc) through the liver and kidneys. Often a detox is accompanied with enemas, tongue & nose cleanse, steam & saunas for more effectiveness.

A 'cleanse': involves the clearing and rebooting of the digestive system and detoxification organs in the body, while re-fuelling with optimum amount and quality of nutrients. Cleanse diets eliminate certain 'trigger' foods and add alkaline rich plant foods that regenerate the body cells.
"Back to the future" for Openhand, and I felt to invite attention and explorative discussion specifically to Fasting for better physical and mental health, for breaking addictions and for facilitating the unfolding and 'burning' of karmic processes. Fasting is an inherently natural response to food shortages, which we had to make back in the early days of humanity. We learnt to adapt as a way to survive, though I feel today fasting is a necessary response to 'survive' the effects of overconsumption, ingested pollutants and internalised toxicity in the environments we now live. Fasting as an ancient medical intervention in the modern world is becoming very popular and private medical health centres dedicated to fasting spring up all around the world. Scientific study on fasting protocols in humans is increasing and what many ancient cultures practised for centuries is now increasingly being backed up by research for its many health benefits and impressive physiological adaptations.
Autophagy – a natural process of the body to cleanse and repair itself
Autophagy is one of the key adaptations that take place during fasting – a natural process of the body to cleanse and repair itself – that does not happen when eating is involved. Autophagy (derived from Greek, meaning 'eating oneself') is basically a self-recycling process that breaks down and disintegrates cells to create new ones.
The Science section on The Telegraph online reported recently:
The researchers say fasting "flips a regenerative switch" which prompts stem cells to create brand new white blood cells, essentially regenerating the entire immune system. "It gives the 'OK' for stem cells to go ahead and begin proliferating and rebuild the entire system," said Prof Valter Longo, Professor of Gerontology and the Biological Sciences at the University of California. "And the good news is that the body got rid of the parts of the system that might be damaged or old, the inefficient parts, during the fasting."
Dr Eric Berg 's video below on the physiological processes involved in Autophagy is simple, accessible and very informative, last about 4 minutes – have a look:
The amazing thing is that Autophagy is a process that takes place on the karmic level too. It is well documented in 'spiritual' circles that fasting 'burns karma'. One often experiences increased sensitivity to energies and also deeper Samadhi states when combining fasting and meditation and as a result the surfacing of deep-seated emotional conditioning is accelerated.
(To understand the deep spiritual state of "Samadhi", watch this Openhand video)
With increased clarity, strength of Mind and expansive awareness, karmic conditioning is felt through and moved more rapidly. When I used to do 10-day retreats with 11-12 hour meditation practice, I would have one small meal at 11 am and the rest of the time I drank only water. The fasting intensified the already intense meditation practice and I experienced the rapid purging of conditionings through the mind (in dreams and mental energy), through the emotional body and also the physical (pain, tightness, flu symptoms). At the end of the 10 days, I would feel immense expansiveness, presence, lightness and peace.
Ways to Fast and the benefits
Fasting involves abstaining from food and drinking only – as clean as possible/ideally distilled – water for at least 12 hours. Fasting protocols include drinking only water for one or more days and Intermittent fasting modalities.
When water is only consumed, full rest is advised and exercise or other stressors better be avoided. Longer fasts may need medical attention, especially if people are on medication.
Intermittent fasting modalities include:
Eating one meal a day and fast the rest of the day.
Eating for 6 or 8 hours and fasting the rest of the time. For example, starting to eat at 11am in the morning and having a last meal at 5pm or starting at 10.00am and having the last meal at 6pm. The eating and fasting windows can be moved according to ones needs and routine.
My personal exploration
Personally, I have tried all of the above protocols and currently, I do intermittent fasting most of the time. If there is a day when my eating window becomes longer for whatever reason, then I will come back to the protocol again the next day. I find this way of long term fasting suitable for my needs and for feeling healthy, vibrant and full of energy. It's also a way to meet cravings as and when they arise and to process corresponding challenging emotions.
I also have a diet, which is 100% plant based and mostly whole foods (*See note below about the difference I feel there is between being vegan and having a plant diet). As a result, the discomfort that often is experienced with fasting protocols like headaches, excessive tiredness, dizziness etc is very very mild. Experts have reported that the more animal based, processed, sugar/salt and oil based diet one has more withdrawal symptoms of feeling unwell and ill. Similarly with medications. Therefore, to embark on a fast, one may need to first start a cleansing or detox program eliminating 'trigger' foods and feeding the body with vibrant plants foods for while.
Wholefood, plant based diet for optimal health, longevity and mental well-being
Dr Klapper, is one of the many medical doctors who advocates a wholefood, plant based diet for optimal health, longevity and mental well-being. He is also the cofounder of a health clinic in the US that offers fasting therapy that can last from a few days to forty. Here is a brilliant informative video where he explains in detail some of the reasons to fast, benefits and how to do it – it's unmissable…
NOTE: Veganism is an awakening.
I wholeheartedly feel and believe that animals are right-deserving subjects/persons just like all humans are. Rather than merely a diet or an individual food ethic, veganism is a stance, which aims at eradicating the myth that animals belong in the consumption narrative. Put differently, eating animals and their bodily excretions is a systemic issue and not one dependent on personal ethics (there are no "bad" people in my books!). Would not allowing a black person to drink from the white man's fountain be an ethical question or a stance to Rightness/Justice/Harmony? To me, veganism involves an embodied inquiry and a collective/individual karmic clearing process for re-aligning with universal Harmony and Soul and for creating/expressing a New narrative and a New Paradigm of deep Freedom and Love.
Wise love,
Aspasia 

Community
Please follow and like us:
Practicing Prayer and Meditation
Do you ever wonder about the difference between prayer and meditation? Because, if you're doing one and not the other, you might be missing out. After much experimentation, I have found that meditation and prayer are powerful partners on the path of self-knowledge. I've been meditating for 20 years and I love it. I lived in a yoga and meditation ashram for 14 years, and I practice a form of free awareness meditation that comes from the Advaita Vedanta tradition. Meditation helps me to relax and let go. It also keeps me grounded and awake to the present moment. And most importantly, it always reminds me that life is mysterious and positive beyond measure. Over the last year, I've added prayer to the mix of my contemplative practice. It's a Jewish prayer practice called Hitbodedut, developed by the Hassidic master, Rabbi Nachman. I find it rewarding, positive, and therapeutic. And although meditation and prayer both connect me to something deeper, they are different in many ways. Here are my top 10 observations on the similarities and differences between these two perennial modes of contemplative practice.
Experiment
When I first started praying last year, I wondered whether I should pray or meditate first. So I experimented. Here's what I learned. When I pray I feel connected to the source. I've emptied my mind by talking directly to God and then I slip naturally and effortlessly into meditation and dissolve. It's lovely.
Preparing
When I meditate first, it's a little like preparing a great hall for a party or dressing for the right occasion. Meditation before prayers creates the perfect mood for talking with God. You are quiet, still, relaxed, attentive, and focused. Your mind is already on the essence of things and speaking to God comes naturally. Do I have a preference? Not sure, but now I'm meditating first and praying second.
It Activates Different Parts
Prayer and meditation are two sides of the same coin. Everyone has heard the oft-repeated phrase, prayer is when you talk to God and meditation is when you listen to God. This rings true to me. I feel like meditation and prayer activate different parts of myself. They connect me to different aspects of the sacred. Both seem important to me.
Connecting with God
I like to think of prayer and meditation in the context of Integral Philosopher Ken Wilber's Three Faces of God. According to his theory, we can relate to God in the first, second, or third person. In the first person, we connect with God through meditation.The first person perspective on God is "I AM" or the infinite Self that you discover in deep meditation. It's that part of us we discover in the deepest meditative state where the boundary between inner and outer completely dissolves. Everything is contained in that singular "I AM". Everything is perfect as it is.
God or Totality
We connect with God in the second person through prayer. A second person perspective sees God as "Thou" or "You". God as a distinct and seperate entity to whom we pray and petition. This is the entity or spirit or essence to whom I speak when I pray. I don't have an image of this Other. It's just God or Totality.
Third Face
And finally, the third face of God is God as process, as the Web of Life, as Nature, and All That Is. God as everything we perceive with our senses–the cosmos and the evolutionary march of the universe. These three perspective help me distinguish God during meditation and prayer.
Don't Feel Obliged
I don't feel obliged to believe anything specific about God. As someone who has practiced meditation for the last 20 years, it's easier for me to relate to God in the first person. God as infinite awareness. And it's harder for me to relate to God as a distinct "Other" outside of myself. But the more I pray, the more natural it feels to me and I enjoy it. I feel that I encounter that same mysterious stillness and silence when I pray directly to God as omnipotent Other.
Be Yourself
I feel that I can get things off of my chest in prayer. And through talking to God, I can air things that have been cooking away inside of me that need expression. It feels wholesome and therapeutic to give voice to those thoughts and feelings. I feel less bound by them. As some of my Christians friends like to say, you can just give it all to God—all your pain, sorrow, worry, and concerns. I think I understand that better now. And to be honest, that's very different than meditation.
Communication
I feel that I can get things off of my chest in prayer. And through talking to God, I can air things that have been cooking away inside of me that need expression. It feels wholesome and therapeutic to give voice to those thoughts and feelings. I feel less bound by them. As some of my Christians friends like to say, you can just give it all to God—all your pain, sorrow, worry, and concerns. I think I understand that better now. And to be honest, that's very different than meditation.
Self Growth
I have found that prayer and meditation can help you develop different qualities in your self. Meditation can help you cultivate a steady mind, a grounded soul, and equanimity. It can supercharge your mindful presence through the day. In that, it brings a rich layer to your whole experience of life and your capacity to be awake to the mystery of life unfolding all around you. On the other hand, I feel that prayer is more effective at helping you nurture gratitude for each day through giving thanks. Different than meditation, I feel prayer helps me consider the needs and suffering of other people. It helps me empathize and connect with my own humanity. Of course these are not hard distinctions. In some cases I am generalizing. But I think that understanding these similarities and differences might be useful if you are interested in exploring the intersection of prayer and meditation. In the end, beyond the similarities and differences, meditation and prayer are mutually enriching. On their own, each is transformative. Taken together, you can't lose. I hope you'll explore this rich intersection for yourself.
Read more at https://www.beliefnet.com/faiths/galleries/10-things-you-should-know-about-practicing-prayer-and-meditation.aspx#Rzb6U7TdCucYhGI0.99
Please follow and like us: